One special little boy, who has been battling cancer since February when he was diagnosed with aggressive cancer in his brain and spine called glioblastoma, is asking the world to think of him this Halloween and send him cards from all around the globe. The boy, Brock Hardwick, with the help of his family, has been able to get his message out so well that he has already received over one thousand cards, and just wants them to keep coming.
Brock has dealt with a lot in his short life, but one thing that has always brought him joy, his love of Halloween, is now lifting his spirits throughout his treatment. This year Brock has been thinking about it even more than usual and decided that he is going to be a superhero, specifically the Hulk, which is fitting since he is facing his cancer battle with such inspirational bravery.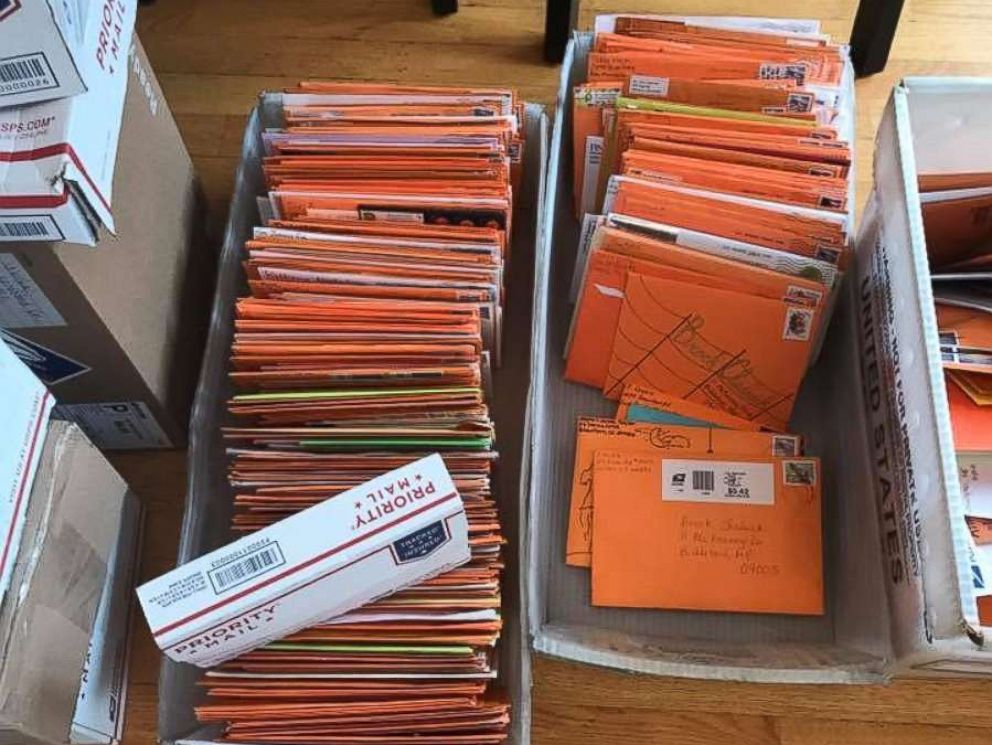 When Brock's family saw him getting excited for Halloween this year, and thinking about his Hulk costume, they wanted to make it even more special for him and to give him, even more, to get excited about, and that is when they came up with a plan. They decided they would change October into Brocktober, and make it a month-long Halloween extravaganza centered around Brock himself. They also decided a big part of Brocktober would be making sure that instead of just celebrating it with family and friends who know Brock, they would let the whole world know about it, and invite everyone who learned about the magic of Brocktober to send Brock a Halloween card and any funny messages they can think of.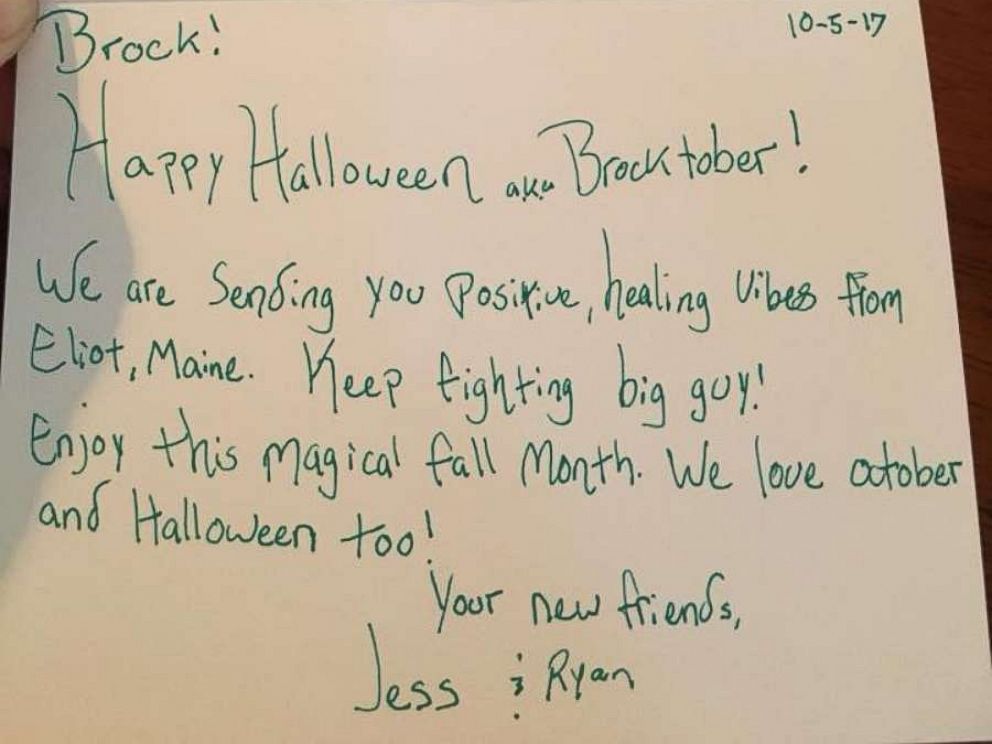 Brock and his family have not only gotten a multitude of cards, but other things too, such as candy, drawings, and even Halloween decorations to make Brock's Halloween love come alive all around him. Brock's mom said in an interview with ABC news, "It's definitely very exciting, and he's happy. You can tell he hasn't been the greatest, but it's lifted him for sure. I didn't think it was going to be this many. I was expecting maybe a couple hundred, definitely not this. It's made him smile a whole lot more."
Everyone and anyone who would like to is encouraged to visit the Team Brock Facebook page for information about how you can celebrate Brocktober by sending a card and good thoughts to Brock, and his family is also accepting donations that will go towards his treatment through the website YouCaring, which you can also find on the Facebook page.
Please Share With Your Friends and Family!
Source: Metro
Leave Your Comments