Huffington Post recently reported about a persistent wedding crasher who ended up going home with the bride and groom. While most crashers are not welcome and quite annoying, this one's persistence led to a much different outcome.
Marilia Pieroni and Matheus Gomes Martins married on September 30th in Laraajai Paulista, Brazil. Due to the rainy weather, the couple had to move their outdoor ceremony into a tent. While guests were seated and Marilia prepared for her walk down the aisle, a stray pup wandered into the tent, his paws all muddy from the rain. He was brought back outside but would not be deterred. He made his way back into the shelter of the tent again.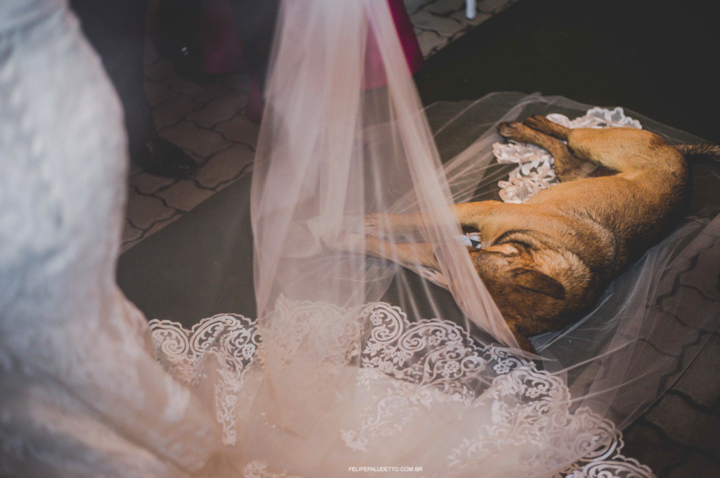 He stole the show by walking down the aisle when the bridal chorus began. Instead of being upset about the dog stealing her show, Marilia seems to have had a pretty good attitude about it. At this point, the dog was moved out of the tent again, and the ceremony continued. The wedding ceremony continued on, but the dog would not take a hint. During the vows, he walked right back in and decided to take a nap. To him, the perfect spot seemed to be the bride's beautiful long veil. Again, Marilia demonstrated what a laidback bride she was by saying she was surprised but thought the dog was cute.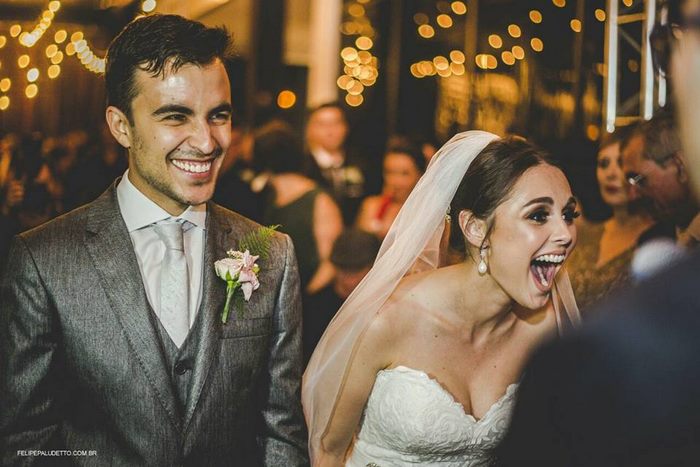 The dog's persistence paid off, and the couple was so charmed by the dog that they let him stay for the reception. He hung around long enough to snag some food and then disappeared. The couple had grown attached to the dog and thought it meant something that he had shown up so often on their wedding day, that they decided they wanted to adopt him. They were determined to track him down which I can imagine is no easy feat. On Oct. 10th they were finally able to find him after hearing from someone who knew where he was.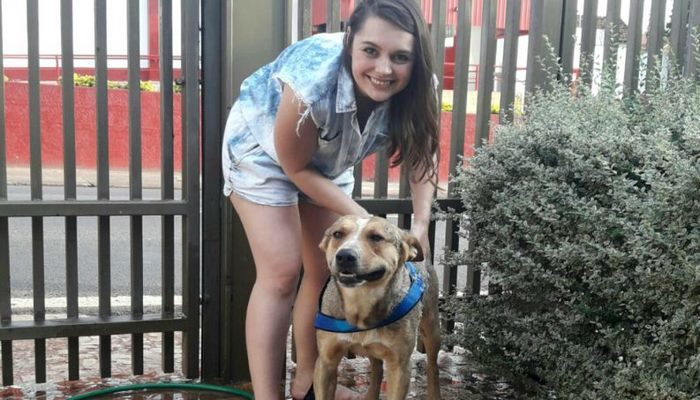 Once they found him, they brought him home to officially become part of their family. They named him Snoop, and he is happy in his new much-deserved home. Marilia told Huffington Post that Snoop is adapting well to his new home and life. She said he's a very caring and sweet dog.
So, what's to gain from a story like this? Marilia and her husband are hoping that their adoption story will encourage others to adopt as well. She said there are many animals that need homes in Brazil and they are just as deserving as the ones you purchase or shop for.
Please Share with Your Friends and Family!
Source: Huffington Post and Felipe Paludetto Fotógrafo
Leave Your Comments