Amiah Van Hill, despite only being in the second grade, is a world-class problem solver. When she realized that there were students in her school that were not able to pay their school lunch debt, she decided she was going to take things into her own hands, and do something about it.
Being in second grade Amiah didn't have a lot of options for getting a job, but one thing she knew she could do is run a top-tier lemonade stand. Amiah was originally inspired by seeing a story about a father named Jeffery Lew whose son was around Amiah's age and attended school in the Seattle School District. Jeffery decided he would use crowdfunding to pay off lunch debt for kids in the school district whose parents couldn't afford it, and Amiah wanted to do something similar.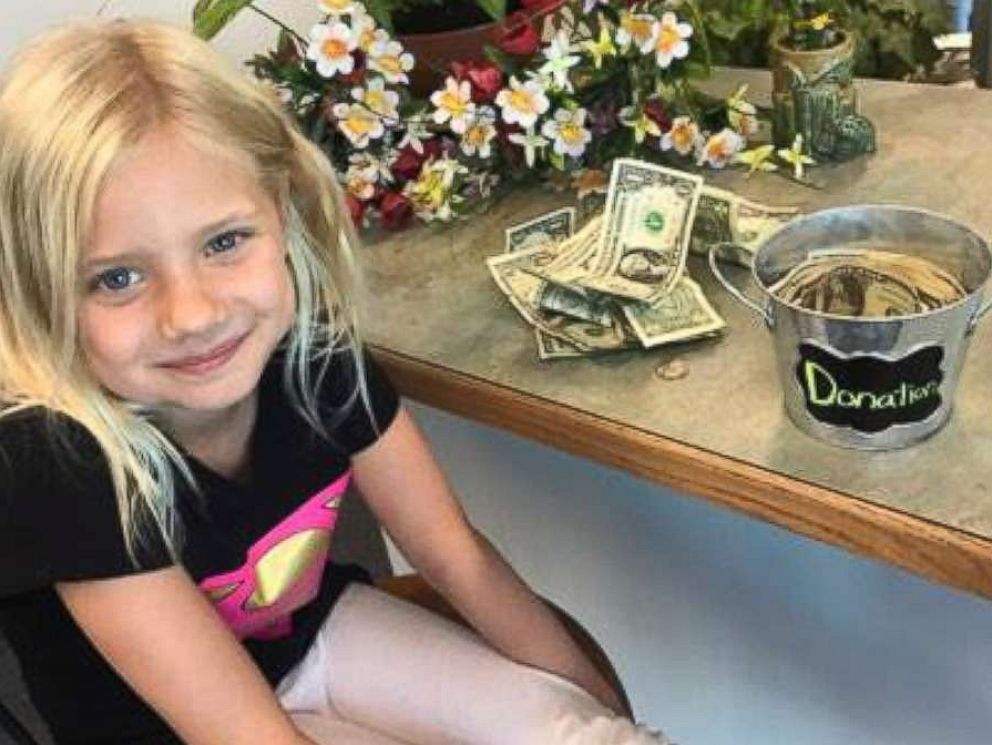 Her mother, Rachel Van Hill, told ABC news, "She's a really strong reader, so she read the story and said, 'Wow, this is great! I wonder if there's any kids at my school that need help paying their lunches,", which led to Amiah and her mother discovering that the unpaid lunch debt at Hayden Meadows Elementary school, where Amiah goes to school in Idaho, was $40.55.
Amiah, who is six years old, enlisted the help of her four-year-old sister Aria and set up a lemonade stand to raise the money, with a wooden sign that said "Lemonade 4 Lunch."
It only took one hour for the girls to raise enough money to cover the unpaid lunch debt at Hayden Meadows Elementary. The schools principal, Lisa Pica, was blown away by the initiative and generosity shown, saying to ABC News, "We are very proud of [Amiah] for the work she has done. Our school believes in giving back to the community, and we work to instill that value in all of our students. We are thrilled that Amiah has embraced that value at such a young age and we are so very proud that she has taken it upon herself to find a way to help those in need. She is a very special little lady."
Amiah and her sister didn't stop with one school though after they were so successful with their initial lemonade stand, they decided to try and help even more students, and tackle lunch debt across the entire Coeur d'Alene Public School District, where they live. That bill, however, at $23,000, is much steeper than their original one lemonade could cover, and so, in addition, they are now raising money through a Go Fund Me page, and are thousands of dollars towards their goal.
Please Share With Your Friends and Family!
Source: ABC News
Leave Your Comments