An Alaska mom is making a huge difference in the lives of cancer patients. While losing your hair is a side effect of chemotherapy, it can be one of the most traumatic experiences of having cancer, primarily as a young child. Growing up is hard enough and dealing with a life-threatening disease and its side effects should not have to be a part of it. Unfortunately for many kids, they do have to deal with the side-effects and disease.
Two years ago, Holly Christensen had a friend who's 3-year old daughter was diagnosed with cancer. As the treatment took its toll on the child, Christensen wanted to do something to make her feel better. She created a long Rapunzel wig for the little girl to make her feel like a princess.  The girl loved it so much, and her mom encouraged Christensen to make more. Two years later she has collaborated with Bree Hitchcock, a graphic designer in Anchorage, and together they have launched a non-profit company called The Magic Yarn Project.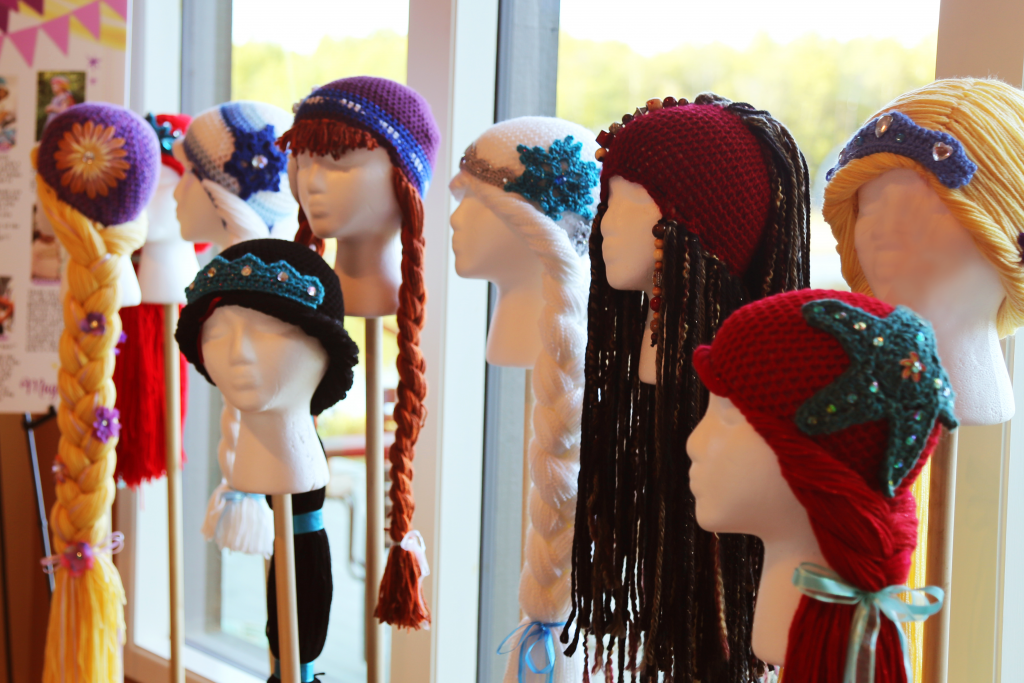 They have made almost 4,200 wigs and have distributed them to the U.S., France, Greece, Ghana, Israel, Thailand, Japan, Indonesia, and Australia. They have over 3,500 volunteers that help to make the wigs.  Most wigs take anywhere from one hour to four hours to make and use five to ten ounces of yarn. The organization's kind-heartedness stretches beyond just making wigs but to the volunteers themselves. Several of the volunteers are female inmates from the Highland Mountain Correctional Center. Christensen teaches the women there how to make the wigs.
She started out with the Rapunzel wig because her friend's daughter loved all princesses and had her own set of natural blond curls. The Rapunzel wig was a natural next step. Today they still make mostly princess wigs, the most popular ones being Elsa and Rapunzel. Other princesses include Ariel, Anna, Aurora, Belle, and Cinderella. They've also started to include pirate wigs and superhero beanies. The yarn wigs are gentler on the heads of the kids. Traditional wigs can often be irritating, and the soft yarn feels much better.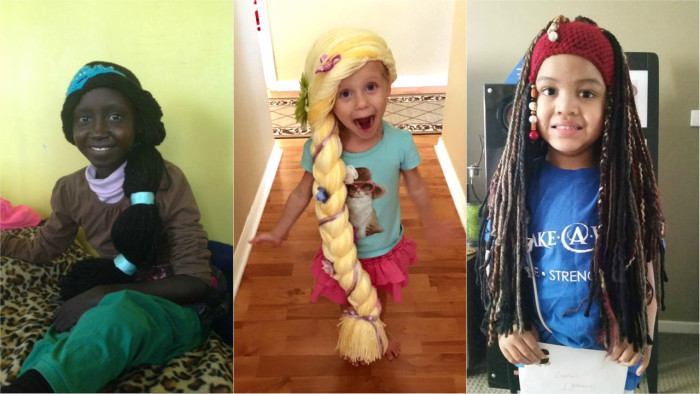 A little girl from Rusk, TX is a perfect example of the impact the wigs can have. When asked what princess she wanted to be, the girl responded that she just wanted to be herself. So, Christensen designed her a rainbow-colored wig which arrived on the doorstep of the family's home, just in time for a fundraiser. Her mom said that the little girl was so happy to receive and put on the wig. She stated that after losing her hair, her daughter had lost herself a little bit, but when she got the wig, it made her feel like a girl again.
Christensen operates the non-profit out of her one car garage currently but is hoping to create different chapters across the United States. She says this will make shipping easier because the business has no employees and is completely reliant on donations and volunteers.
Please Share With Your Friends and Family!
Source: MSN News
Leave Your Comments