Midnight Circus is a circus different than you're probably used to. If you're expecting to see exotic animals performing tricks, then you might be surprised when instead, out walks an adorable pit bull. Midnight Circus was formed in the 1990's by Jeff Jenkins and his wife Julie in Chicago, IL. You'll also see the traditional circus acts like acrobats, aerialists, and clowns. Midnight Circus is much more than just a sideshow as you may have already guessed, their shows are fundraisers, and they use their programs to advocate for pit bulls all across America.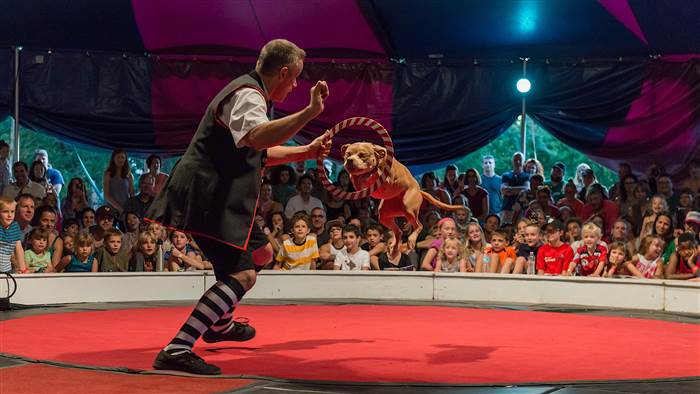 The first pit bull to be featured was the Jenkins' own adopted pet Lola. Jeff says that Lola loved performing and was very serious about it. From there they started calling their show Midnight Circus in the Parks and treated the performances as fundraisers for city parks. They perform in parks all over the Chicago area and have become so popular they've been able to raise almost $1 million for the parks. Lola passed away in 2013, and the circus is now headlined by 11-year-old Junebug and 2-year-old Rose Rae.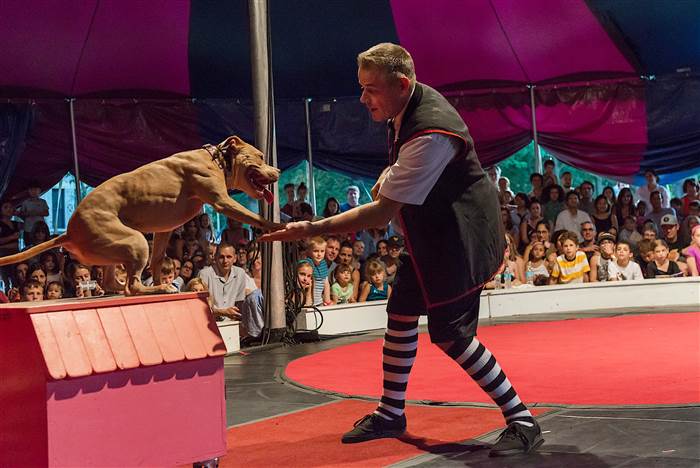 Jenkins' advocacy for the pit bull breed is proven in how he acquired Junebug. He encountered Junebug while hosting an anti-dogfighting class. A boy brought in his pup that he clearly loved, but based on the dog's appearance was likely being abused by someone else in the family. Jenkins offered to adopt the pup in exchange for the boy being his assistant in class. They also adopted Rosie Rae from Chicago's municipal shelter. She was loud, wild, and also showed signs of previous abuse. She also had sweet puppy dog eyes that practically begged to be a part of the family.
While the pups were not adopted because of their ability, they quickly proved they could easily capture the love of crowds. Junebug plays the comedic part of the duo. When he's brought out to perform, he comedically refuses to obey any commands and steals all of the props Jenkins brings out. After their stint is finished, Rosie Rae comes out and speeds through all of the obstacles with ease. Before all of this though, they are family pets.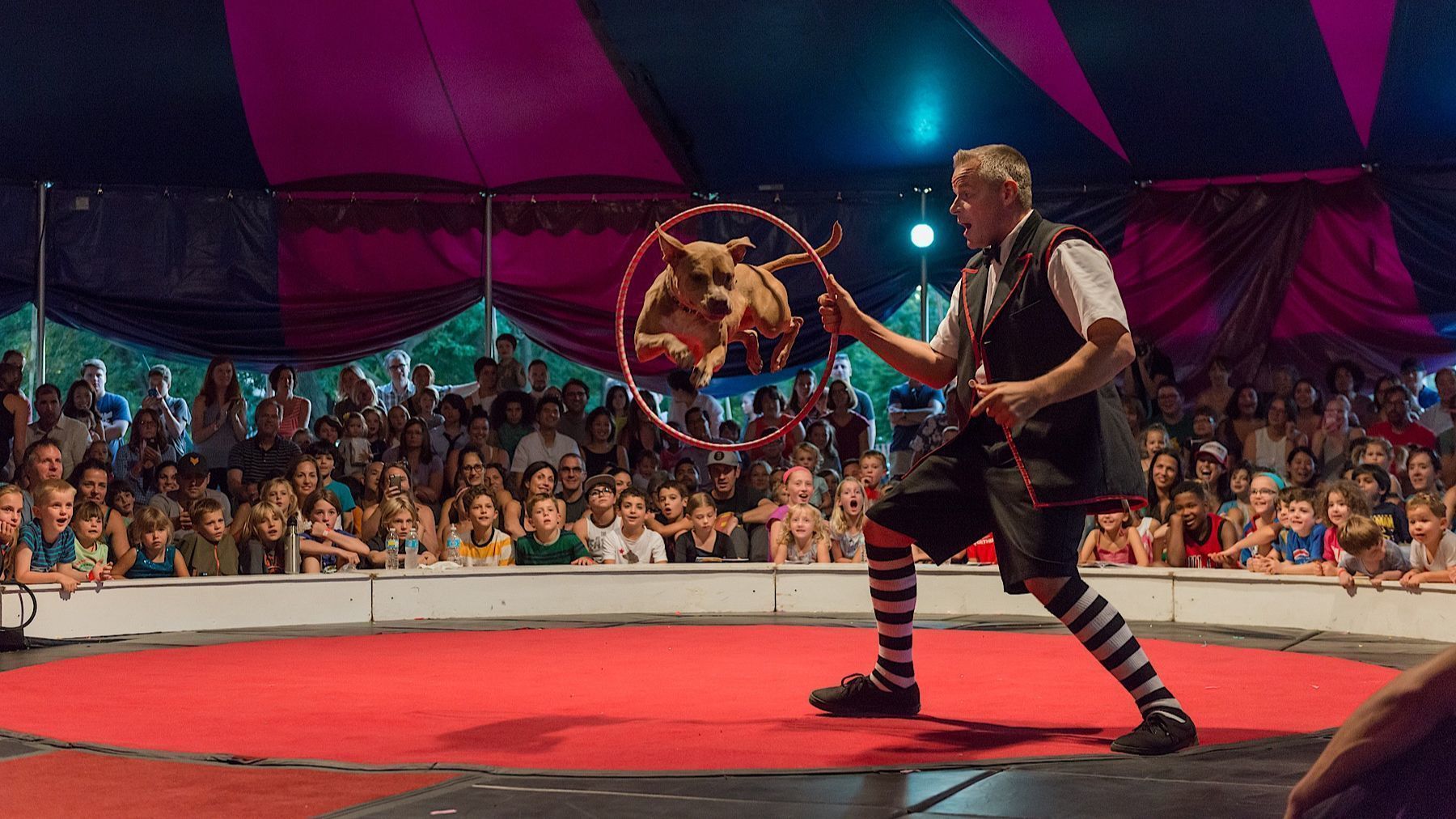 The circus is a family affair. The Jenkins' young kids are also involved in the performance. They have a 12-year-old son named Max who plays a clown and a 10-year-old daughter named Samantha. While they primarily try to bring awareness to understanding pit bulls and address how they're misunderstood, for their most recent performance, they want to do something different. They are raising money for hurricane relief in Puerto Rico. The tickets for the show ran about $25 and sold out in minutes. They have raised approximately $15,000 that will go to the American Red Cross Hurricane Maria relief effort. Even though it's a different cause, it still serves their greater purpose of helping their community and the world.
Sneak Peek Of Their Amazing Act Below!
Please Share With Your Friends and Family!
Source: Today
Leave Your Comments